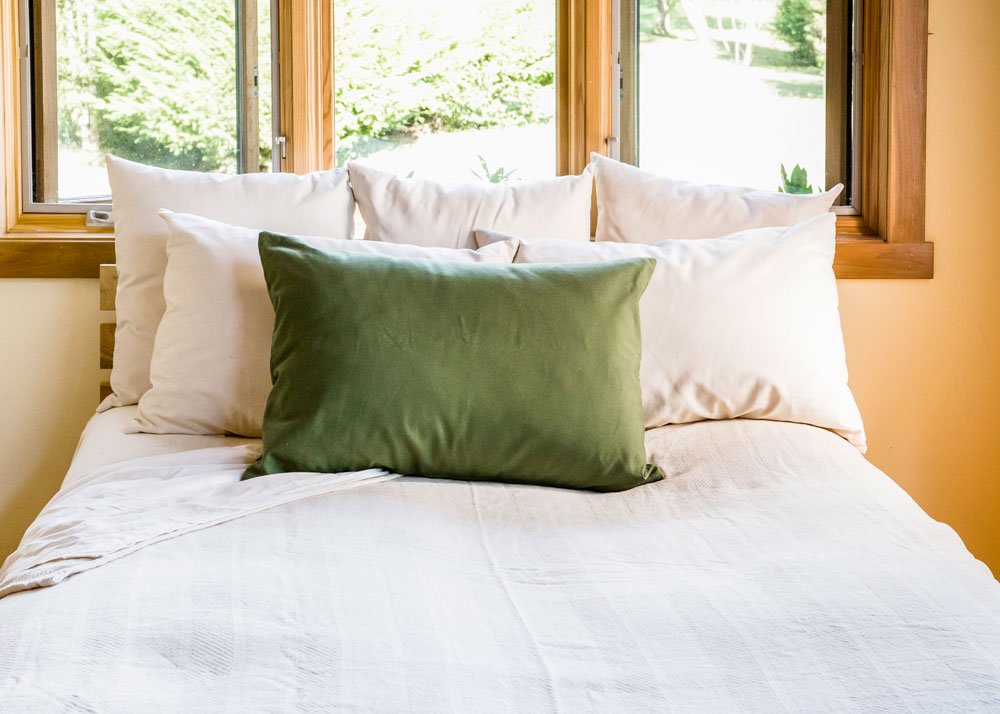 Our sateen Organic Kapok Sleeping Pillows are the softest, most luxurious pillows you can find. We offer a wide variety of sizes so that you can find just the right pillow to support a sound and deep comfortable sleep. You can also use our pillows in the extra firm option as couch pillows
for back support.
*Due to Federal Health and Safety Regulations, bedding products including futons, pillows and blankets are not returnable.
Why You Will Love It!
No toxic offgassing from chemicals in synthetic bedding

Kapok is naturally hypo-allergenic, mold and dust mite resistant

Kapok is naturally breathable
Kapok is animal-friendly and a humane alternative to down
Kapok is a sustainable rainforest crop
How You Can Use It
Our pillows can be used for everyday needs including: sleeping, reading, lounging, floor pillows, couch pillows
Wide variety of shapes and sizes and stuffing densities
Choose your level of firmness
Stuffing can be added or removed through zippered opening to adjust firmness
What It's Made Of
Pillow: 100% Organic Cotton Sateen, 240 thread count

Couch Pillow Cover: 100% Cotton Canvas

Stuffing: Eco-friendly Kapok Fiber
Available in Child, Standard, Queen, King, and Couch sizes
Bed Pillow available in light, medium, and firm
Couch Pillow available in extra firm